Removing Mold Colonies Growing In Your Rogers Home
5/24/2018 (Permalink)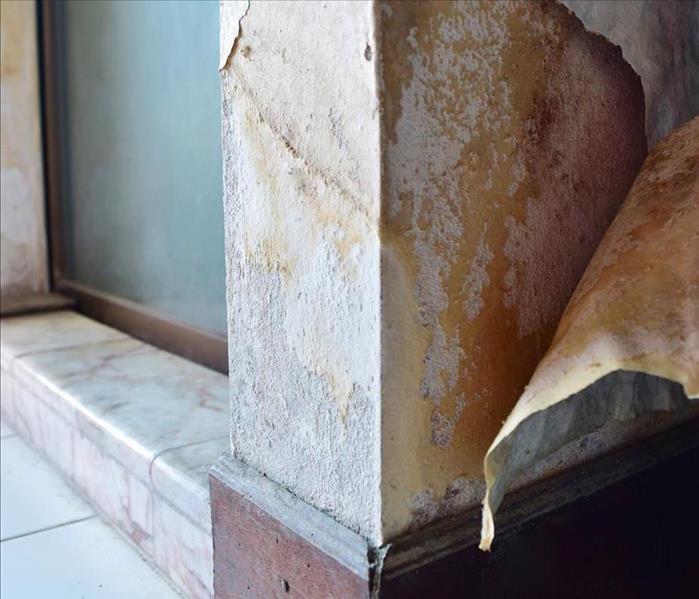 Moisture Encourages Dormant Mold Spores in Rogers Properties to Proliferate and Cause Damage. Call SERVPRO
SERVPRO Uses Industry Standards and Techniques for Mold Remediation
Mold is more common in homes than you might believe. With the ease that spores in the environment can seat into organic materials in your home and colonize, just some persistent moisture and warmth are the only missing components from this occurrence happening in your home. While you might work hard to prevent these circumstances, there are areas of your home that you do not check as diligently, which can lead to some undiscovered fungal growth that spreads throughout the area.

Mold damage can have several effects on the structural integrity of your Rogers home, as well as for the occupants inside of it. Fungal and microbial colonies in a house can lead to exposure for you and your family, which has gotten linked with potential health effects. The best solution for you is to remove these present colonies and restore the damage that they have caused.

Unfortunately, this is almost never something that you can do on your own. Colonies tend to root deeply the materials that they seat into, so conventional cleaning methods have little chance of affecting the entire hyphae. Instead, these measures only scratch the surface of the problem, which can lead you to believe that you have resolved the issue. What you need are SERVPRO remediation specialists. Tip: don't use bleach to kill mold. The moisture may just encourage further expansion.

Our team of SERVPRO applied microbial remediation technicians AMRT can respond quickly to your call and get to work on removing the colonies. These methods range based on the kind of material the colonies seat into and the severity of the damage. Typically, an antimicrobial solution gets sprayed on the colonies and affected materials, and this process gets followed up with soda blasting or sanding if physical removal of fungal organisms is still needed.

Mold damage in your home might not be something that you get accustomed to seeing, or that you know what to do with when it gets discovered. Fortunately, our remediation technicians at SERVPRO of Benton / Carroll Counties can help you restore the damage and prevent future occurrences. Give us a call today at (479) 787-7377.
More information on this city by clicking here