What Professional Restoration Can Do for Your Siloam Springs Water Damage
8/30/2018 (Permalink)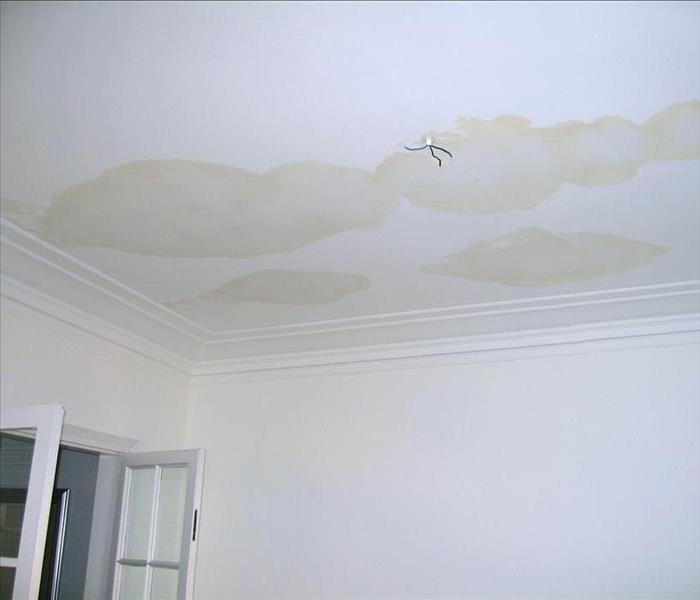 SERVPRO Services Many Siloam Springs Homes After a Water Loss--Don't Ignore a Wet Patch on Your Ceiling
Let SERVPRO Mitigate Water Loss in Your Home Professionally
Many Siloam Springs homeowners work to take care of problems their home faces on their own. Not only does this DIY spirit save them money, but it helps to educate them and make them better able to face what could happen in the future. Specific incidents that leave water spread throughout your home, however, are often better left to professional restorers to work on for several reasons.

One of the first things that you need to consider about water damage in your Siloam Springs home is the impact that it has on the materials used to construct the property. Wood and drywall are particularly susceptible to standing water and saturation, weakening their integrity and allowing them to fail. Preventing this costly concern is often as simple as reaching out to our SERVPRO rapid response team to let us get to work quickly on lessening the impact of the water damage on these sensitive elements.

Another thing that you should know about professional restoration like our SERVPRO team can provide is the thorough work that we do. Water damage often far exceeds what your eye can see, which often leads to inadequate cleaning and drying when homeowners opt for DIY approaches over choosing professional intervention. Our technicians have the tools and expertise not only to determine where moisture damage has occurred out of the line of sight but also the ability to ensure that it gets dried up appropriately.

One final note about water damage in your home is the potential secondary effects from inadequate drying. Mold can form in as little as three days on moisture ridden areas of your home, leading to possible structural degradation and potential health concerns.

Water damage is something that many homeowners might believe that they can handle on their own but rarely is this the case. Our SERVPRO of Benton / Carroll Counties has a rapid response team that is standing by to help mitigate your loss and restore your home back to the way it used to be, "Like it never even happened." Give us a call anytime at (479) 888-4521.
Visit the official site for this AR city right here