Time Is Running Out! Contact Team SERVPRO to Remediate Your Rogers Fire Damaged Home
2/17/2019 (Permalink)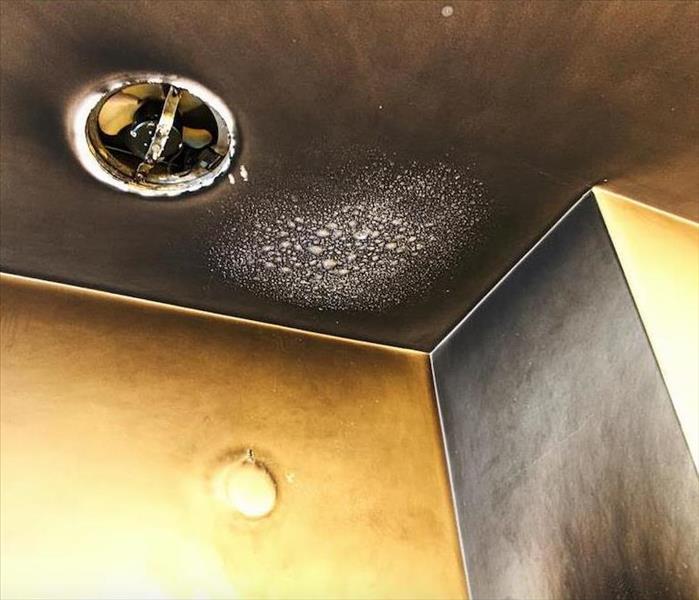 Fire often brings soot, smoke, and water damage to your home. Our team is available 24/7 365 days a year to take your call.
Specialized Fire Damage Restoration Procedures Needed In Rogers
When a fire rages through areas of your Rogers home dozens of unique cleaning and restoration problems present themselves. Once the firefighters extinguish the flames, you face smoke, soot, and charring in every direction. The magnitude of the fire remediation and structural restoration can be paralyzing for a homeowner. Our trained and experienced fire remediation crew quickly begin the work of clearing the residues and restoring the structure once on site.
Water and fire extinguisher residues are the first lines of fire damage in your Rogers home needing attention. The amount of water used to knock out the fire can be significant. It must be removed and the affected areas dried because of safety issues and the risk of secondary damage. Slip and fall concerns, electric shock possibilities, and the likelihood of microbial growth drive water remediation to the top of the restoration agenda.
After the water damage is resolved, SERVPRO turns to an assessment of the harm done by the heat and flames. Fire damage can vary room to room in your Rogers home. The consistency of the soot and other residues coating surfaces is dependent upon the fuel the fire burned as it moved through different spaces. Our trained technicians identify the types of soot and match cleaning techniques and products for the best results.
Paper and wood create lighter, ashy debris. Vacuums and brushes work well to clear this dusty soiling, and SERVPRO equipment has HEPA filters to make sure the cleanup does not send the ash back into the air. The protein and grease soot typical in a kitchen fire is unpleasantly strong smelling, covering surfaces in a thin but varnish-like film, difficult to dislodge. Agitation and solvents can help dislodge the coating. Soot caused by the smoldering of fabrics and electrical cords disperses a thick and sticky layer that needs cleaners with wetting agents and surfactants to loosen.
After the visible soot is cleared away, a home recovering from fire damage often needs professional deodorization. SERVPRO odor elimination experts follow a multistep process to rid your house of lingering smells. If thorough cleaning does not do the trick, we consider the use of advanced technology like thermal foggers and hydroxyl generators to alter the odor bearing particles at the molecular level.
SERVPRO of Benton / Carroll Counties offers fire victims the trained technicians and equipment needed to address all aspects of fire damage remediation. We answer our phones at (479) 787-7377 round the clock every day of the year.
Click here for more information about Rogers.