The Benefits Of A Full-House Assessment After A Fire In Your Bentonville Home
7/8/2019 (Permalink)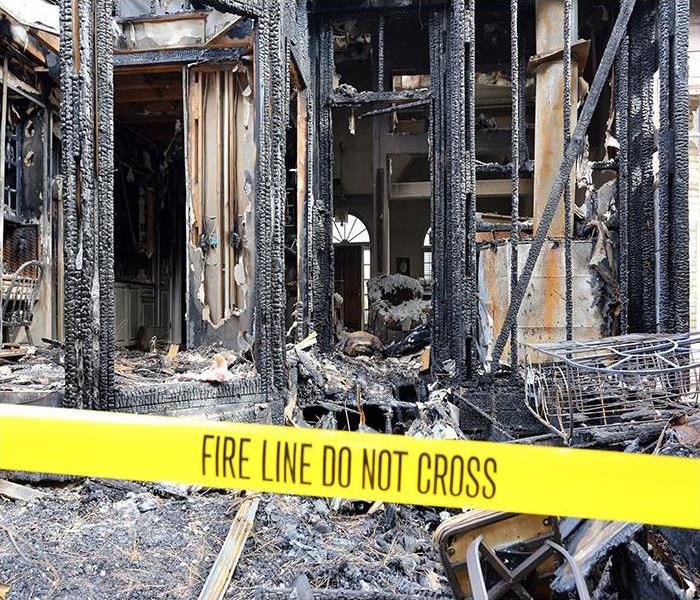 Call us at (479) 787-7377 to arrange an evaluation of your fire scenario as soon as possible after the firefighters leave.
Why A Full-House Assessment Is Crucial For Fire Damage Remediation In Bentonville
When planning mitigation and remediation efforts after a household fire in Bentonville, it is vital that we inspect all spaces in your house for residues. As the blaze consumes items in its path smoke results because of incomplete combustion of the materials, transforming the remnants into tiny carbonized particles. The bits can remain airborne as smoke, and when deposited are called soot. As smoke moves on air currents, it often migrates far from the source of the fire.

Fire damage residues in Bentonville are corrosive to building materials and contents and might be toxic when touched or breathed in by the occupants of a building. If your home has an HVAC system that was in operation during the fire, smoke can enter it and then move through the ductwork to spaces far from the ignition site. Residues can coat the interior of the ducts, requiring cleaning and even sealing.

Homeowners might notice that the walls and other surfaces near the fire site are relatively free of deposited soot. This does not mean that the fire created minimal smoke. It illustrates that the residues in smoke do not adhere to surfaces that were as or hotter than the temperature of the fire. SERVPRO technicians know that smoke moves away from superheated spaces and deposits as soot on cooler surfaces further away from the fire.

No matter how far the soot travels from the ignition site, it continues to have the potential to damage surfaces and items to which it clings. Protein-based soot, common after food and grease fires, can be deceptive when it adheres to a wall or other surface many rooms or even levels away from the original fire. It appears as a very thin, almost invisible film, but it still packs a destructive punch. Walls discolor, metal and glass etch, and the odor is strong and unpleasant. Our SERVPRO team tracks all soot down, uses effective industry best practices to remove it, and follows a multi-step deodorization protocol to eliminate the stench.

Because of the damaging effects of fire residues and the tendency of them to move away from the fire SERVPRO of Benton / Carroll Counties conducts full house assessments before implementing remediation efforts. Call us at (479) 787-7377 to arrange an evaluation of your fire scenario as soon as possible after the firefighters leave.
For more about Bentonville click here.