Saving your Personal Belongings from Water Damage in your Fayetteville Home
2/4/2020 (Permalink)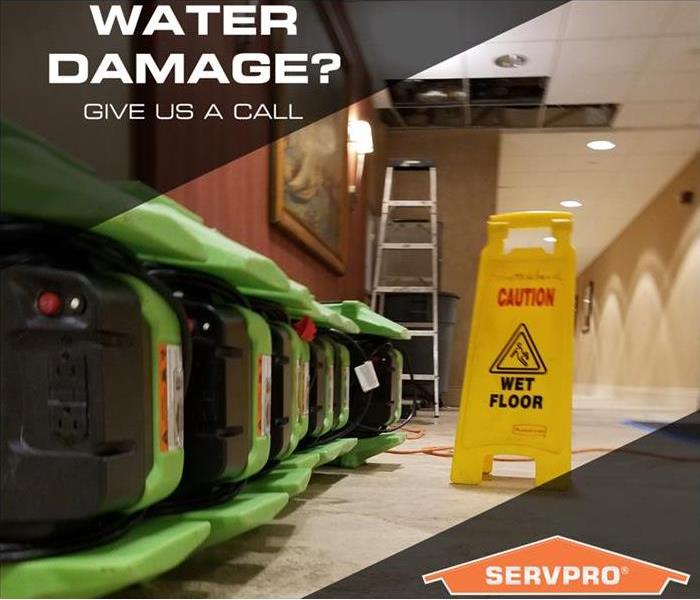 Determining whether the water that damaged your personal belongings is clean or contaminated will be a big factor in whether or not it can be salvaged
One of the first things that customers usually ask shortly after our arrival to their property is "What can be saved from water damage?" Unfortunately, there is no clear cut answer to this question. Each occurrence of water damage is unique in some sense, so what can be saved is really on a case by case basis. However, here are some guidelines that you can use to make the best decision possible.
What Type of Water Damage
Determining whether the water that damaged your personal belongings is clean or contaminated will be a big factor in whether or not it can be salvaged. Obviously, if you are dealing with clean water, the chances of being able to save some or all of your belongings is higher. Even though it may be possible to restore something that is damaged by contaminated water, it is more than likely not worth the health risk that it could bring. Certain materials and textiles can be harder to clean than others, however, SERVPRO will restore as much as possible.
Porous vs Non Porous Materials
Porous materials such as fabrics, wood, and paper are very good at retaining water. This also means it increases the chance of other dangers like bacteria and mold growth and could mean that the item is beyond repair. This is one of the reasons that SERVPRO must act quickly with water damage. Non-porous materials like marble, metal, and porcelain usually have no problem being restored. Since there is really nothing for bacteria and mold to root itself in, a simple deep cleaning is usually all that is required.
The Amount of Time the Belongings have been Wet
Another factor that will come into the equation of determining what can and cannot be saved is how long the materials have been wet. The longer an item sits in water, the more moisture it can soak up. As you can imagine, this makes it increasingly more difficult to bring it back to its normal state. The perfect example of this is wooden furniture. It takes quite a bit of time for it to really absorb and become completely water logged. If you get wooden furniture out of the standing water and begin the drying process right away, you have a good chance of being able to save it.
Factor in the Replacement Cost
Water damage restoration of personal belongings is similar to any other type of repair. You will always want to evaluate the cost and worth of how much it is going to cost to repair something versus re-purchasing the item. SERVPRO accurately documents all of your items that are non-salvageable and will clean all of the salvageable items using our top-of-the-line equipment.
If you are unsure whether any of your items can be salvaged, it is best that you get it analyzed by a professional. If you hire SERVPRO to handle a Water Extraction and Dry Out of your property, they will be able to assist you in assessing damage to your personal belongings as well.
SERVPRO of Benton & Carroll Counties should be your first choice for any residential or commercial restoration needs. Our team of professionals is trained to assess the damage and potential threats, extract and contain the affected area, dry, and restore your property to preloss condition.
SERVPRO of Benton & Carroll Counties is available 24/7 by calling 479-318-6774.
For more about SERVPRO of Benton & Carroll Counties, click here.