Your Bentonville Company's Continued Success Depends on Professional Water Removal
1/12/2018 (Permalink)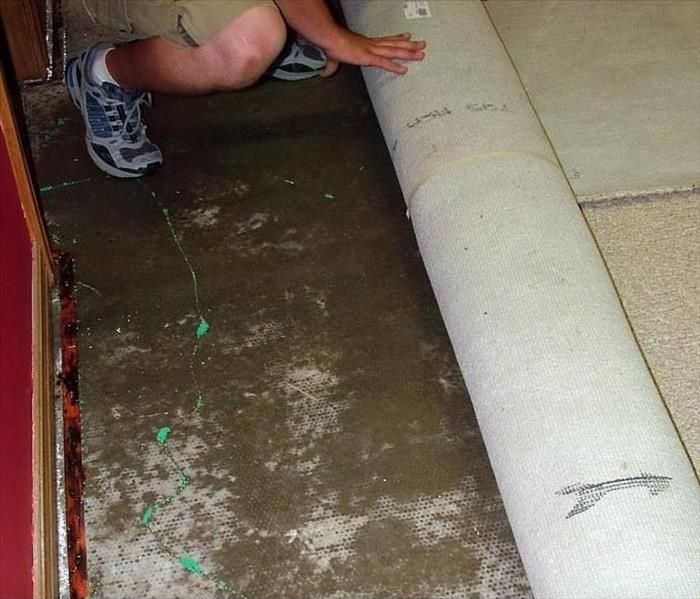 Quick & efficacious clean up allows your business to get back to functioning after a water damage event. Contact SERVPRO right away for best results.
Professional Restorers at SERVPRO Respond Quickly to Your Commercial Water Damage Emergency Needs
Some cleanup and restoration tasks are clearly outside of the expertise of even a Bentonville company that takes most setbacks in stride. Recovery from water loss is most successful when provided by restoration professionals who are trained and experienced at this specialized task. Decide to let the experts help you extricate yourself from an unfortunate water incursion situation just as you take responsibility for the business tasks you do best.

Even top-notch corporate housekeeping and maintenance staff is ill-equipped to manage commercial water removal in Bentonville. The challenges of a significant water incursion are beyond the capacity of ordinary cleaning equipment no matter how eager your staff is to help. Our trucks carry high-efficiency gas powered pumps and extractors we can operate using onboard generators if the power is interrupted because of the water emergency. The technicians on our team train and recertify in all aspects of proper water removal, and we can tap into a nationwide disaster team of other restoration companies in our network if we need to increase the scale of our assistance to your business.

Regardless of how the water invaded your business, SERVPRO has proven strategies to remove it. Roof leaks, burst pipes, or appliance malfunctions all result in substantial quantities of water affecting your business. We use state of the art moisture detection and metering devices to make sure we find and remove any hidden recesses of water. Workers monitor moisture levels constantly to update the information to determine drying targets.

Your property's water removal needs do not end when the visible pools and puddles are gone. SERVPRO technicians then switch to air movers, heaters, and dehumidifiers to pull the residual water vapor from the structural components and fixtures on your business campus. Floors and floor coverings receive particular attention to remove moisture, including weighted wanding with water extractors, floor drying mats, and strategies like lifting planks or raising areas of carpet to direct warm, dehumidified air to make sure all layers dry evenly.

As SERVPRO assesses your water removal needs, we amass the documentation needed to obtain financial coverage for the disaster from your insurance carriers. Our team includes professionals with backgrounds in insurance adjustment to help us provide the information needed to limit a business's out of pocket costs for the water removal and restoration. We also plan mindfully as we order the water removal tasks needed, to ensure you can continue with as many of the projects and daily routines as possible in your headquarters.

SERVPRO of Benton / Carroll Counties has built a comprehensive team to meet our community's water removal needs. Call us at (479) 787-7377 for an assessment of the problem and creation of a restoration plan.

For more information regarding Bentonville, click here.