Unanticipated Benefits Of Professional Fire Damage Restoration In Rogers
3/14/2018 (Permalink)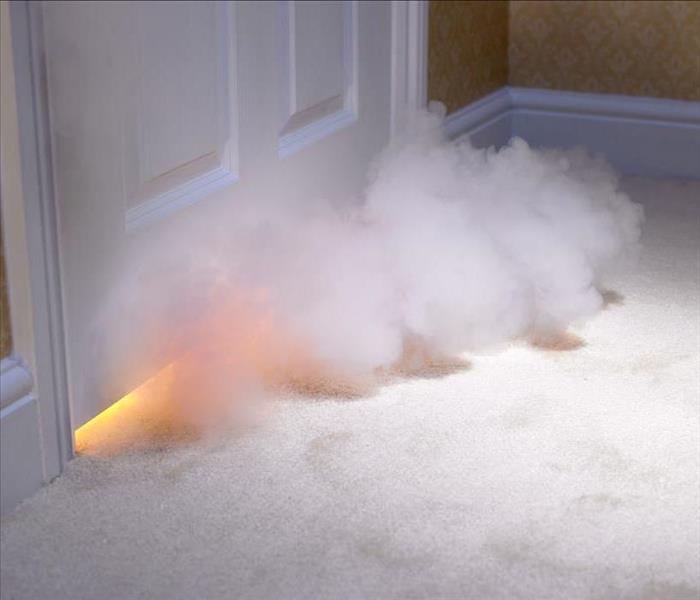 Smoke Residue and Odors Require a Professional Cleanup and Restoration Service for a Rogers Property
Trust SERVPRO After a Fire to Your Rogers Home for Effective Cleanup and Restoration
Even a seemingly minor fire in your Rogers home can affect room after room of fixtures, furnishings, and personal possessions. The damage can appear easy to manage after the shock of the fire is over. Experts instead suggest a professional assessment of all spaces of your house after any size fire. We are ready to step in and help you make the best choices for the specific circumstances of your home emergency.
Safety issues arise after fire damage in your Rogers home that a layperson has no experience gauging. An initial consideration is the water damage that occurred during firefighting efforts. Water must be eradicated to eliminate slip and fall issues and to prevent secondary damage such as mold or progressive deterioration of soaked building materials. Our fire damage crews also are skilled in water removal and drying, even in hidden recesses, and address this issue first as water damage can be even more destructive than the harm from the fire.

SERVPRO fire restoration technicians train extensively concerning the types of soot and smoke damage a house fire creates. We quickly identify wet versus dry soot and employ industry best practices to remove each. Loose ash responds to vacuuming and dry sponging; wet soot needs a spray and wipe approach. Grease fires are common and deposit a lacquer-like substance that requires solvents and agitation to remove. Cleaning without this training results in less than adequate results, and often worsens the situation.

Our experts also recognize the beauty beneath the soot and tarnish because we have familiarity with how well professional recovery efforts can turn ruined into restored. SERVPRO specialists at our production facility coax heirlooms and treasures back to life, much to the amazement and delight of our customers who might have discarded the articles as unsalvageable. However, art of great value should be put in the hands of a curator for restoration and preservation.We operate from a restoration perspective, saving your memories and money. Your insurance company often recommends our involvement for some reasons, including our restoration skills that reduce the number and expense of claims.

We also examine and make informed and educated decisions about the safety of food and other products that survived the fire. Heat can make even canned food unsafe to eat, and soot particles can invade even factory seals on jars and boxed food. SERVPRO crews pack out and review food and personal care items with your at a safe and dry spot, assuring that you do not risk harm from compromised or contaminated products.

Resist the thought of do-it-yourself fire damage cleanup. SERVPRO of Benton / Carroll Counties is ready to assist after one call to (479) 787-7377 with the knowledge, equipment, products, and experience to get you through the crisis efficiently and safely.
Visit the official site of this city right here.