Hire Bella Vista Water Damage Experts
6/25/2018 (Permalink)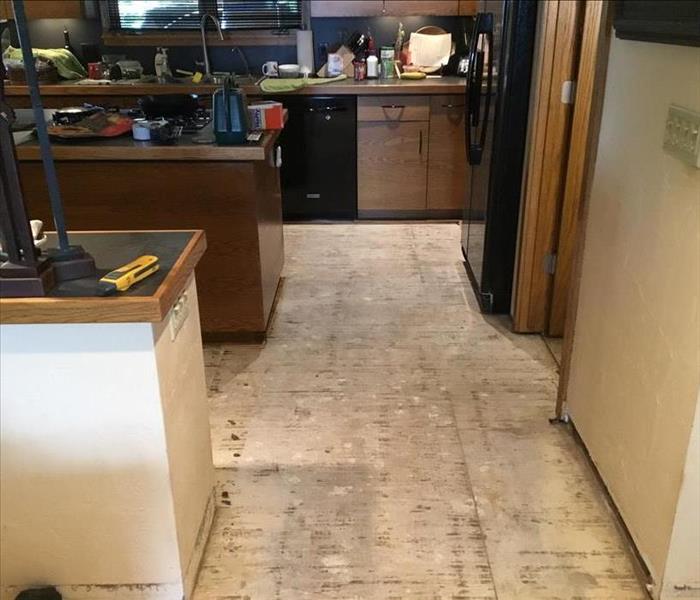 Before Small Leaks Lead to Significant Water Damage to Your Bella Vista Property, Call SERVPRO for Removal and Cleanup
SERVPRO Advice for Homeowners in the Bella Vista Area Concerning Water Intrusion and Damage
Many home maintenance tasks in Bella Vista can wait for a few days or even weeks with little risk of permanent damage. Any issue in your home that involves water incursion, however, requires an immediate response. Failure to respond promptly threatens your dwelling with progressive deterioration and secondary damage. Our technicians, training, and equipment set us apart from regular cleaning services.
In the past, you may have let minor water damage go in your Bella Vista house with what you believe was no adverse effects. It is essential for a homeowner to understand that water can be very destructive, and if there was a time where you did not attend to a significant spill or appliance overflow you beat the odds of secondary damage.

Water damage hides behind walls, under floors, and in the depths of cabinets if it is not dealt with at the time it happens. Hiring SERVPRO to help you manage an appliance overflow or mitigate the damage done over years of small leaks under a sink is a smart idea. For you to determine whether a thorough drying out is all that is needed or if more extensive rehabbing is required, an evaluation by our trained crew helps.

Do not be surprised when you find that the water issues you ignored did have effects you simply have not yet discovered. When we attend to a current water event, we may find evidence of previous water problems. SERVPRO takes the time to ensure that the affected surfaces are dry and cleaned, using water extractors and a combination of air movers, heaters, and dehumidifiers to bring moisture down to normal levels.

Once we remediate current and preexisting water damage issues, SERVPRO feels confident that any additional contracting work you arrange to have done starts with a new slate. This is essential, as any lingering moisture can lead to continuing deterioration and possibly serious complications like mold growth. Putting water damage abatement off will not offer you anything but a risk of higher costs and more intrusive repairs in the future.

SERVPRO of Benton / Carroll Counties is your go-to for reliable water damage remediation, including water removal and structural drying. Call (479) 787-7377 to schedule an assessment.
Click here for local government links of interest.